9th Annual New Year's Eve Party -
Atlanta New Year's Eve Dance Festival "007 Meets 2018" @ Hilton Atlanta Northeast
Friday December 29, 2017 - Sunday December 31, 2017
Featuring Bachata Artist - Domenic Marte & World Renowed DJ Soltrix of Tampa FL
-- 2 Main Dance rooms: Latin Room & Top 40s room
-- 2 bonus rooms: Zouk Room & Kizomba Room
-- Live Bands, Performances & Salsa, Bachata, Swing Dance workshops
-- Friday Dec 29th - "Diamonds are Forever Sexy Red Dress Party"
-- Saturday Dec 30th - "Casino Royale Masquerade Party"
-- Sunday Dec 31st - "007 Meets 2018" NYE Dinner & Dance party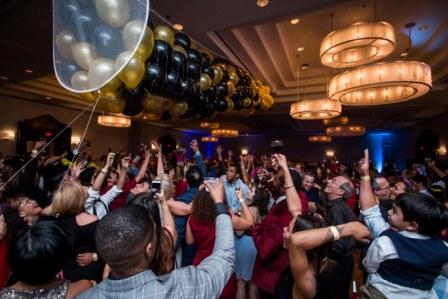 It doesn't matter if you like your martini shaken, or stirred, Get ready to have
a blast this New Year's Eve with some cool folks from the Metro Atlanta area!
Welcome in the New Year with us at our New Year's Eve "007 Meets 2018" in Hotlanta.
Back for our 3rd year celebrating New Year's Eve at The Hilton Atlanta
Northeast! We are expecting to attract singles, couples, and families
from all over the Gwinnett and Metro Atlanta area.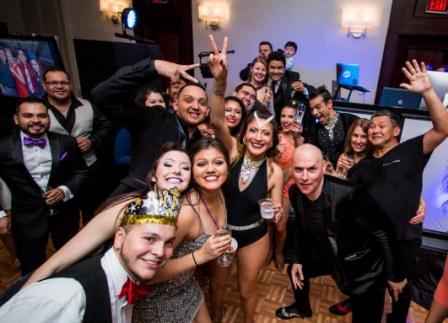 Out of town folks are welcome to join in on the Atlanta New Year's Eve
Festivities! If you are visiting from out of town, and looking for a fun way
to welcome in the New Year without dealing with the downtown Atlanta
New Year's Eve craziness, this is just the New Year's Eve Party for you!
Join us... The more the merrier!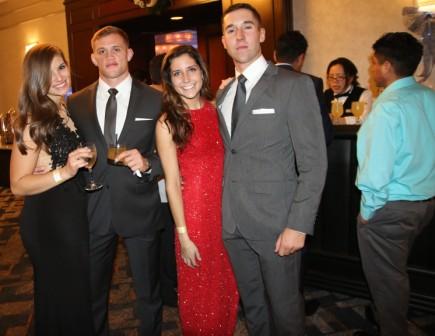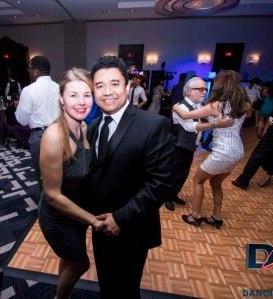 We are sure you will find our crowd very friendly!
Be sure to buy your Dinner and Hotel Room packages early!
We have sold out of Dinner and Hotel packages the past two years.
If you live in the Metro Atlanta area and looking for a fun way to
welcome in 2018; check us out, we have no doubt you will have a blast!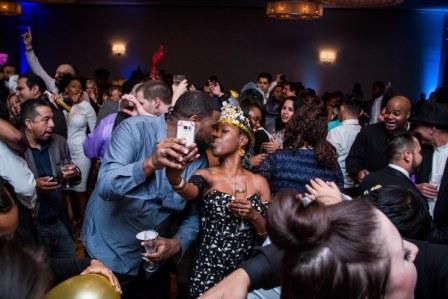 Do I have to know how to dance Salsa or Bachata to
attend this New Year's Eve Party?
Not at all! That's why in addition to the Latin dance room,
we will also have a Top 40 Room. We will have a little bit for everybody!
In the top 40s room, we will be playing hits from 70s, 80s, and high energy
dance music to welcome in the New Year! All you need is to be ready to
have a great time and to welcome in 2018 with some fun and friendly
folks from Atlanta and from all over the Southeast area.
We will also have our a room for Kizomba & a room for Zouk!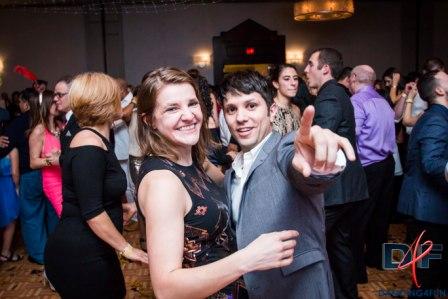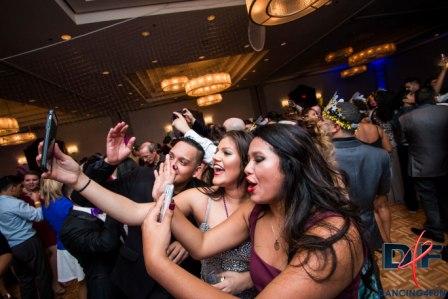 Will you have dance lessons this New Year's Eve?
If you are interested in learning how to dance, or if you already know how to dance
and want learn some more dance moves. Dancing4fun Salsa ATL dance studio is
bringing some dance instructors from out of town to be part of our New Year's Eve party.
We will have some Salsa, Bachata, Swing, Rumba and Cha Cha dance classes this
weekend so come check us out.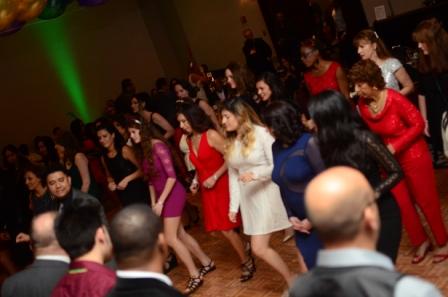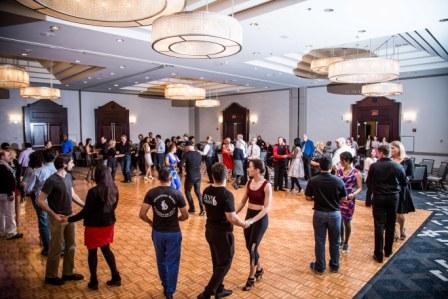 How about if we are not interested in having dinner and want to
just dance? When does dancing get started??
This year we have upgraded our New Year's Eve party to a full blown New Year's Eve
weekend dance Festival! Starting Friday Dec 29th we will have top 40s, Latin room
and also Zouk & Kizomba. We will also have live bands! We will have ticket options
for just dancing! This will be perfect for folks who want to dance all weekend long!
For Sunday Dec 31st, New Year's Eve, while dinner is going on, we will have
music and dancing started in our bonus rooms for folks who want to start dancing
early.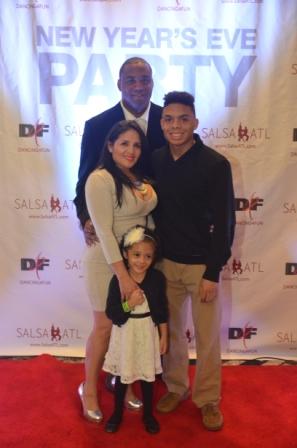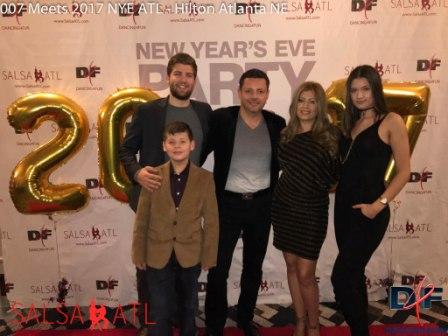 How about if I have Kids can I bring them?
Yes bring your kids! We believe families should be together for New Year's Eve.
Even though we have plenty of singles from all over Georgia and from out of
town partying the night away. Every year we have folks bring their entire
family with them. Aunts, Uncles, Parents, Grandparents!
Heck bring your neighbor's family too! We mad sure our New Year's Eve
party is family and kid friendly!
Why should you stay at the Hilton Atlanta Northeast if you
are attending the New Year's Eve Party?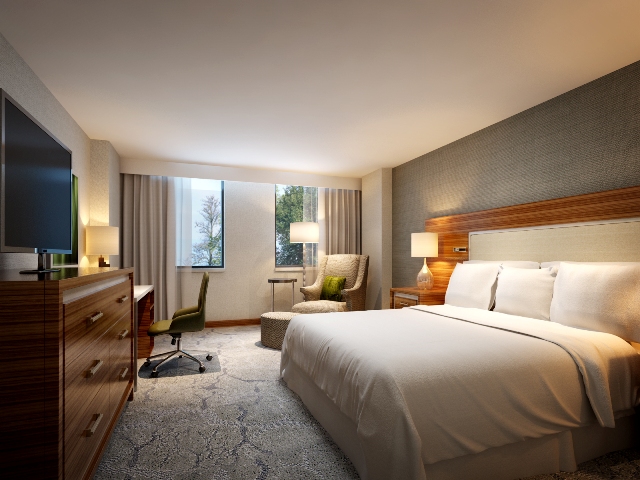 -- Just to relax and have a good time without having to worry
about leaving early and getting home safely.

-- Avoid having to deal with crazy Atlanta New Year's Eve drivers.
Just stay at the freshly renovated Hilton Atlanta Northeast and
enjoy a complimentary Breakfast Buffet in the morning as part
of your hotel stay!

-- We are partying til 4 AM! If you are staying at the hotel, you can
go up to your room at any time and freshen up, and get right
back to having a great time!

-- Attend both the Pre-New Year's Eve Party & the New Year's Eve
Party and be able to attend the Salsa, Bachata & Swing Dance
Workshops Saturday afternoon to get you ready for the New
Year's Eve Dinner and the dance party in the evening.
Hosted by Salsa ATL, Dancing4Fun Dance Studio, and the newly- renovated
Hilton Atlanta Northeast!
This is going to be a classy, fun & awesome New Year's Eve Party in Atlanta!!
You know we will have music that you can dance to all night long!
Salsa, Bachata, Merengue, 70s, 80s, 90s, top 40s hits, Zouk, Kizomba
& much much more!
We are honored to feature International recording Bachata Artist
Domenic Marte along with his band, & World Renowed DJ Soltrix!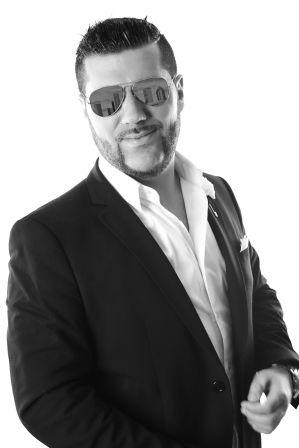 Recording Bachata Artist World Renowed
Domenic Marte DJ Soltrix Tampa Florida